NC STEP
Marshall participated in the NC STEP, North Carolina Small Town Prosperity, program. This Rural Center program supports economic recovery and revitalization in small towns adversely affected by structural changes in the economy or recent natural disasters.
With the assistance of North Carolina State University faculty and students, the community expressed their vision for the growth of the Town of Marshall in community charrettes. View the NCSU and community findings.
Since that time, Community Leadership Team committees have been formed to work on 1) Business Resources and Entrepreneurship, 2) Promotions and Communications and 3) Master Planning. The Marshall community listened to suggestions, given by NC State College of Design, and gave their input as to their hopes for Marshall.
The written Development Economic Strategy written by the NC STEP committee was accepted by the Rural Center in May, 2008.
Marshall NC STEP Economic Development Strategy approved May 2008
Read the May 2008 report to the town board
Read about Marshall STEP Accomplishments
Marshall Celebrates Moving into Implementation of Community Developed STEP Projects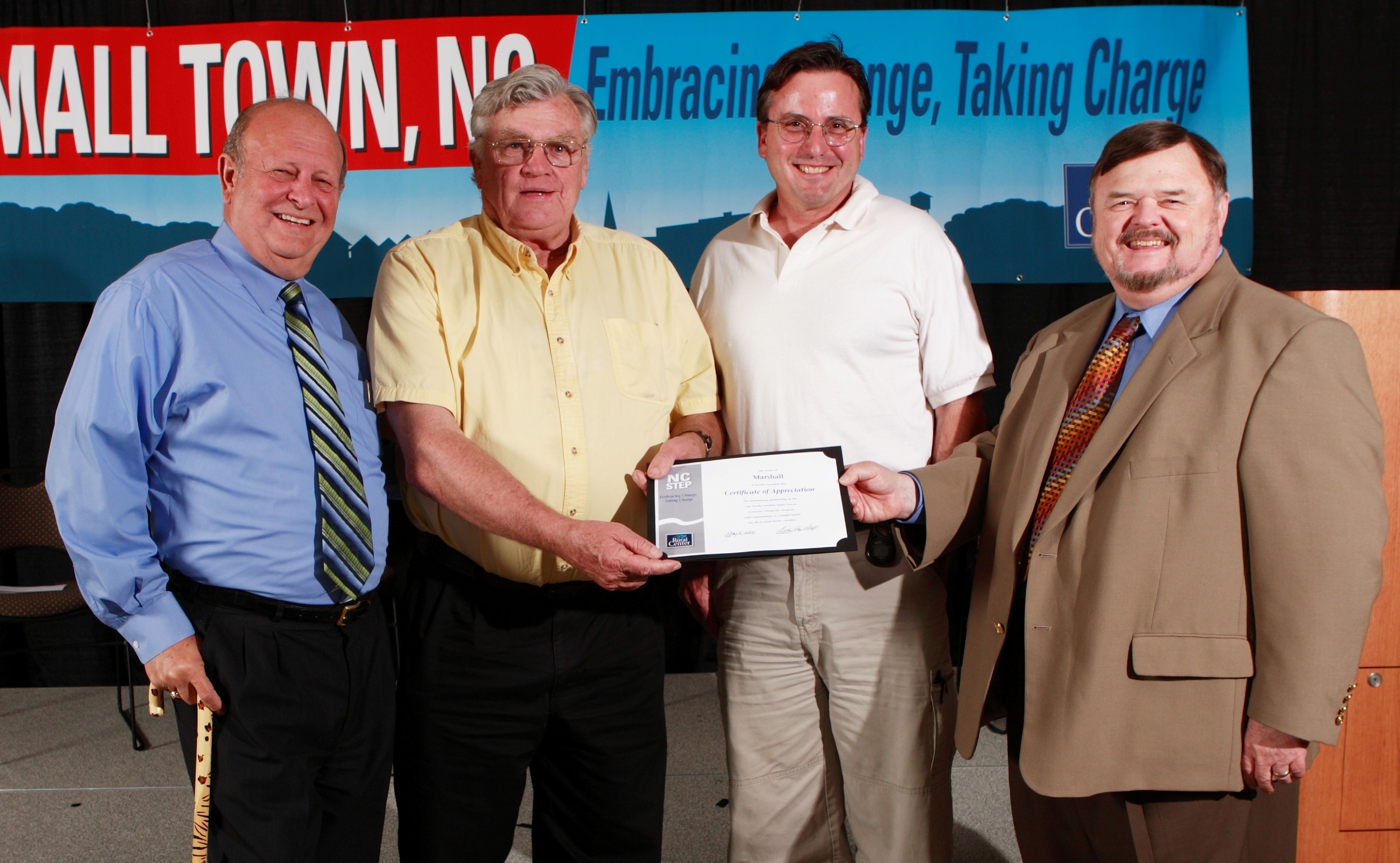 RALEIGH Mayor Lawrence Ponder and Doug Mackenzie of Marshall joined small town leaders from across the state May 5 in Raleigh to celebrate the successes wrought by three years of hard work in the N.C. Small Towns Economic Prosperity Demonstration Program.
Small towns are the heart and soul of North Carolina, but many have been suffering in recent years, said Billy Ray Hall, president of the N.C. Rural Economic Development Center. Were pleased that through this project, were able to help some small towns create a new reality for themselves and to bring back hope for the American dream, which is that well be able to leave our children and grandchildren a brighter future.
The celebration marked the conclusion of the first phase of the program, also called NC STEP. A project of the Rural Center, NC STEP seeks to guide small towns in revitalizing their economies through a combination of technical assistance, training opportunities and grants.
You now have the power to make a change in your community, Art Jackson, director of the centers Small Towns Initiative, told the graduating towns. He said they had already done the hardest work by pulling townspeople together, formulating strategies and keeping the enthusiasm alive. Our grants simply gave you gas for your engines.
Thirty-three towns, including Marshall, took part in the initial three-year demonstration. Twelve more towns have now joined for a two-year version of the program. Graduating towns will continue to be connected to the STEP network and receive guidance as they carry out their revitalization strategies.
Contact Jennifer Flynn, Coordinator for Marshall NCSTEP, by emailing marshallncstep@gmail.com or calling (828) 649-3031.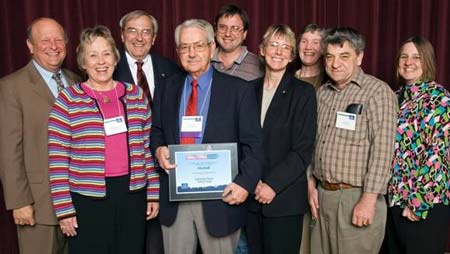 This page will be maintained by NC STEP